FREE SHIPPING OVER $20
The world's top tier swimwear label serving all customers from retail to wholesale. We are minimalistic, classy, sophiscated and trendy all at the same time. Escape has the highest luxury quality and most exclusive designs.
Testimonials
Escape Swimwear has the best customer service that I've ever seen in an online business. They also have a great policy. I bought the "ELISA" set, when it came I was unhappy with the way it fit. So I emailed Escape, and they offered me to keep the bikini, gave a new bikini code on top to ensure I was happy with another design. I'll forever re-purchase from Escape.
I've been a fan of Escape for over a year but never purchased anything. When it came the time to buy a bikini for my vacation, I noted that I wanted the gold color satin bag. They threw in 2 extra ones and a note. It made me feel special and heard. I will definitely be referring more of my friends here.
Escape Swimwear shows me that I don't need to be under 120 pounds to wear it. I love the inclusivity message they have shown across their socials and customers. Their designs also are very flattering on the body.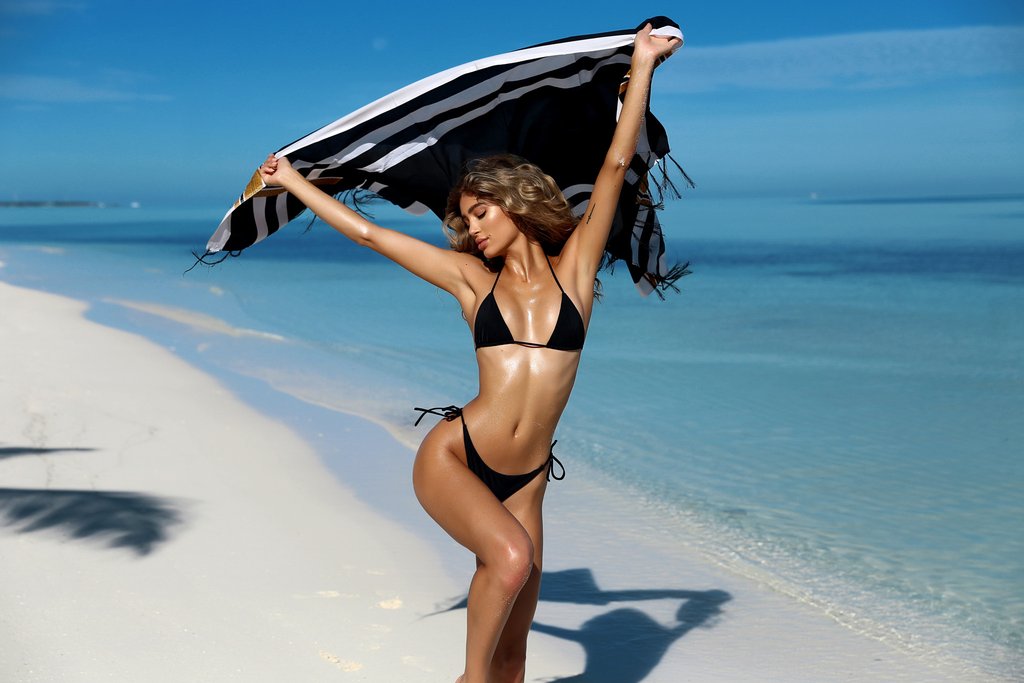 SINCE 2019, ESCAPE HAS BEEN..
Making trademark in today's fashion swimwear industry
Providing value for the everyday women on social media
Leave today's societal expectations of 'bikini body'
Catering to customers all about inclusivity
Releasing best designs with luxe quality
Growing our female family community
Inspiring self love
Donating to world causes all over the globe
CEO'S FAVOURITE
Escape Swimwear has always been my creative outlet to design and release collections that served different meanings. In 2023, I focused on illustrating the perfect one piece, cover up and bikini that would give the right body support, curve hugging and highest quality meshed into your skin. This is how "Skyelar & Dixie" came to life. I hope you enjoy the hottest new collection of 2023 in the swimwear industry.
XO, NV
SHOP NOW